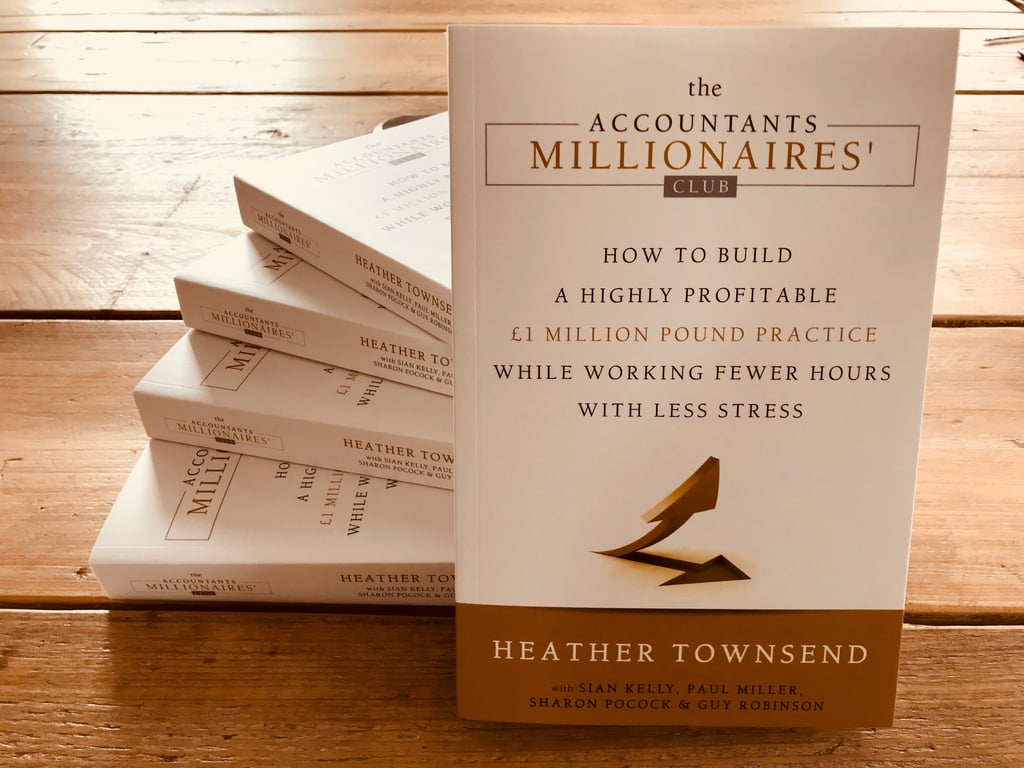 A brand new guidebook for accountants has just been released, featuring business advice and insights from none other than our own CEO Sian.
'The Accountants Millionaires' Club', chiefly authored by industry leading expert, Heather Townsend, explains how to build a highly profitable £1m accountancy business - with great guidance from Sian and a number of other leading industry figures.
The book has already been given the thumbs up by Gary Turner, Managing Director of Xero UK, who acknowledged it as "a comprehensive straight-talking guide built on real world learnings from the industry's most innovative firms."
Sian says "'I'm delighted to be part of this project and grateful to Heather for the opportunity. It's a real privilege to share my experience with my fellow professionals, and hopefully the book can have a real impact in accountancy firms across the land!"
The book, which also features contributions from Paul Miller, Sharon Pocock and Guy Robinson, is available now from The Accountants Millionaires' Club or Amazon.
Inform Accounting - Sutton Coldfield cloud based accountants serving forward thinking businesses in the West Midlands and across the UK. If you're in need of a new accountant with a refreshing approach to client relations, get in touch today on (0121) 667 3882 or email us at info@informaccounting.co.uk.