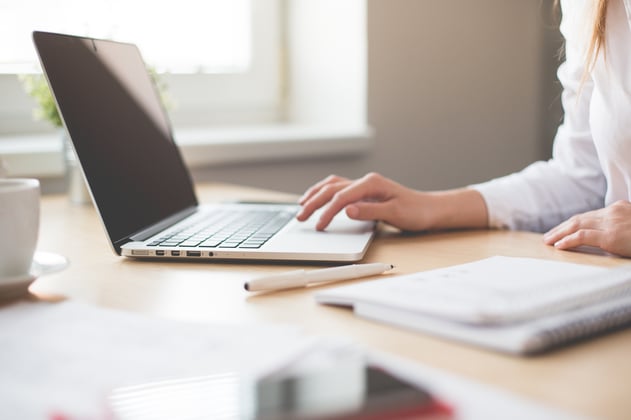 As well as helping you run your business finances on a day-to-day basis, Xero also provides a platform for making critical business decisions - holding the data and reports you need to produce regular management accounts.
In this post, we'll look at what management accounts are, why you need them, and how to prepare them quickly and efficiently using Xero.
What are management accounts and why are they important?
Typically produced on a monthly or quarterly basis, management accounts comprise a set of financial reports against which a business can gauge its present performance, and then confidently plan its future.
In large organisations, these accounts are the staple of nearly every board meeting agenda, but they can be used to great effect in small businesses too - giving you the insight you need to make informed business decisions and grow your company month by month.
Management accounts include a range of useful reports (see more details below), focused around a profit and loss account. By producing these reports on a regular basis, you're able to compare actual results against expected forecasts - and you don't need to wait until the year end for a clear picture of your business performance.
What's the difference between management and statutory accounts?
Unlike statutory end-of-year accounts, which all limited companies must provide to HRMC, management accounts aren't mandatory - but that's far from the only difference.
Statutory accounts simply provide a series of headline figures to satisfy their third-party audience, whereas management accounts drill much deeper, designed to show how your business is working at a more granular level.
Relying on statutory accounts for a snapshot of your business health is dangerous, and not just due to the lack of detail. By their nature, some of the data contained in your statutory accounts will be twelve months old, and doesn't necessarily reflect the state of your business in the here and now.
The use of management accounts (particularly those produced using real-time data from Xero) is therefore key to keeping your finger on the financial pulse.
What should be included in your management accounts?
There's no predetermined format for management accounts (another key difference compared to your fully templated end-of-year accounts) - it's simply a case of building a package from the reports most valuable to your business.
This will usually include profit and loss figures, cash flow forecasts and a balance sheet, but management accounts should also be used to monitor the specific KPIs that are central to your business success.
Here's what a typical set of management accounts might look like:
Executive Summary:

The first tab or page of your management accounts should provide an at-a-glance summary of the month's main highlights. Here you'll include figures like Actual Turnover, Gross Margin, Cash at Bank and Operating Profit for the period. Ideally, these figures should be broken down into the various arms of your business to illustrate which parts of your organisation are performing best, and which may be struggling.
KPIs:

Your Key Performance Indicators will depend on your industry, and your specific goals as a business

. These metrics should be reviewed as part of your management accounts each month, showing the forecast and the variance to easily verify whether you're on track.
Profit & Loss:

The profit and loss statement is central to your management accounts, providing an excellent snapshot of your business performance. You should aim to show actual results against forecast for the month completed, and the year to date. To ensure accuracy, forecasts should be revised every quarter as a minimum.
Balance Sheet:

A

balance sheet

is a statement of the financial position of a business stating the assets, liabilities, and owners' equity at a particular point in time. Generally, the

balance sheet

is one of the most important financial statements that can highlight the financial health of a business.
Cash Flow Statement:

For the small business, cash flow is essential to survival. Monitored and adjusted on a regular basis, the cash flow statement, when combined with a cash flow forecast, will help you gain control of when you'll have surplus money available and when you won't. While Xero can provide a cash flow statement, you'll need a forecasting tool such as Futrili to create the forward-looking picture, which provides a summary of all money in and out for the next 6 to 12 months, noting any potential shortfalls.
How can you prepare management accounts using Xero?
With all your real-time financial data stored in Xero, and a host of reports available at the push of a button, it doesn't take long to put together a basic management accounts pack.
The Report Templates feature allows you to select a series of different reports and bundle them into one package, complete with a professional looking title page and contents section.
To set up a template, click 'Reports' in Xero and then click 'New Template'. Give the template a name, then simply choose the standard reports you want to include as part of the pack - balance sheet, P&L and cash flow statements are all available.
All that remains is to select the date range to 'Last Month', and click 'Ready to Use'. Your reports will automatically update, so whenever they're viewed, you can be sure you're making decisions based on the very latest data.
It's then over to your finance leader or maybe your accountant, to interpret the data and help the rest of your team navigate the process of evaluating your financial health.
In summary
A quick cursory glance at your bank account will never be enough to assess the true health of your finances - and even your statutory accounts won't provide sufficient insight on which to build your business. The regular review of your management accounts is therefore an essential pillar for any business serious about growth.
And by preparing your management accounts with Xero, you'll save time and ensure you're using the most up-to-date information in your business - crucial when it comes to making those important business decisions.
Give us a call at Inform, find out how Xero can work for your business and help you make critical business decisions.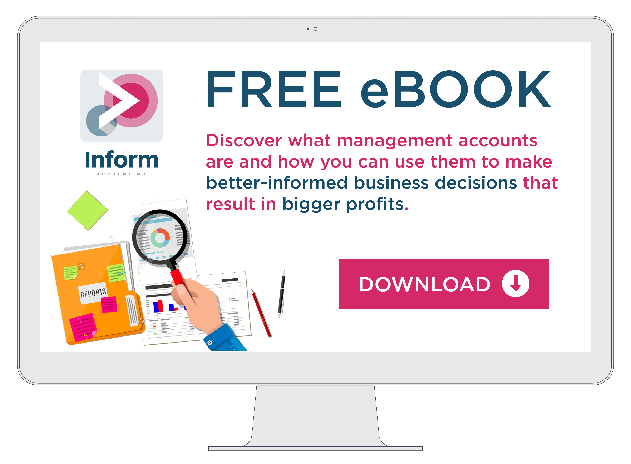 Read more of Inform's tax blogs:
5 essential forecasts to improve your business decison-making
How to set your small business payment terms
Pricing stories of small businesses
Tips for managing debtors when you're self-employed