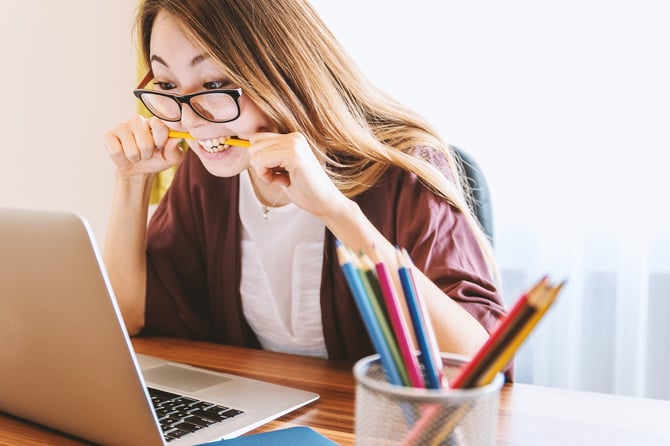 It's so important, it bears repeating!
It seems to be the word on many people's lips at the moment as we enter yet another lockdown, and children are forced back to homeschooling.
Working in a profession that has continuous professional development at its core, we understand all too well the importance of being up to date. Education is a lifelong affair, it doesn't stop once you leave school (although you may not have the exams!).
We're always looking at how we can educate our clients, so that they can get the most out of their accounting system, and look at their numbers with confidence.
Xero Education
As part of a push to help businesses improve their understanding of how to maximise the benefits of their financial accounting software, Xero are putting on a series of webinars over the course of January and February.
There are also a number of webinars focussing on wellbeing, business support, how to find the right Apps for you, and much more.
All of these live webinars are free to attend, you need to do is register!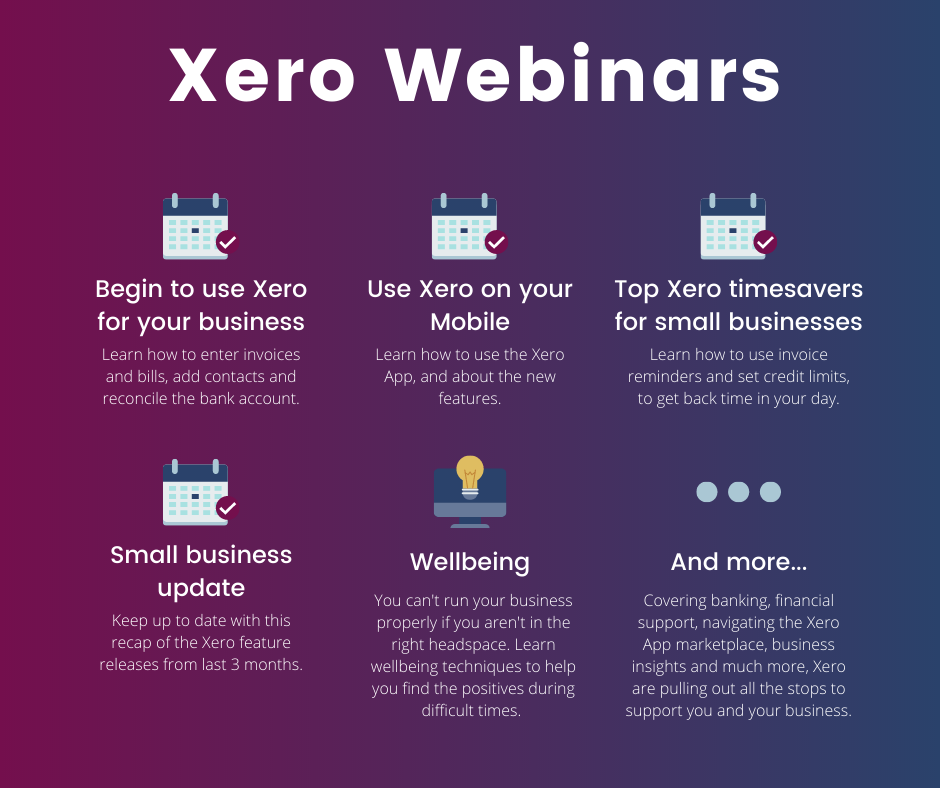 Not on Xero? Not a problem!
If you're not on Xero, there's still plenty of support out there for you! Quickbooks have a whole host of live webinars scheduled over the coming weeks that you can join for free, and get to grips with the basics, or explore the more advanced areas of the software.
You can search for a webinar to suit you and register for free here.
How to teach your children the importance of money management
Whilst it's not on the school curriculum, what better opportunity than now to educate your children on the importance of money management?
So we've come up with some great and simple ways you can start teaching your children about the importance of proper financial management.
You can check them out on our blog here.
Free Business Support
We have plenty of useful free content on our blog, covering all areas of business; from bookkeeping tips, to tax and business planning.
We've highlighted some key business strategy blogs here that you may find useful in planning the next financial year, and how to keep a positive outlook on what may look to be a difficult road ahead.
You can access our full business blog page here.
COMING SOON
Our team is working hard behind the scenes to develop a number of resources to support businesses post-Brexit, so keep an eye on our website!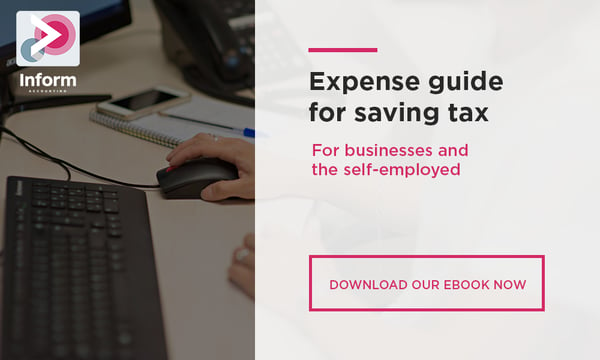 Read more of Inform's tax blogs:
Inform Accounting wins at the Accounting Excellence Awards
Five furlough changes you need to know
SEISS grant to be 80% of average profits