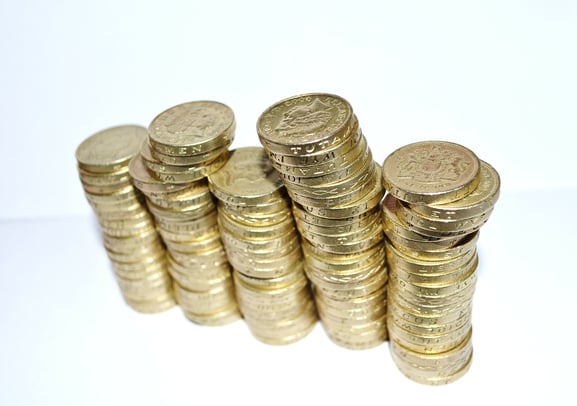 At Inform, we're always looking to find the positives in the face of uncertainty and adversity.
Having to homeschool our children has certainly uncovered a newfound respect for our educators - it's tough!
And whilst it's not on the school curriculum, what better opportunity than now to educate your children on the importance of money management.
So we've come up with some great and simple ways you can start teaching your children about the importance of proper financial management.
1. Budgeting
Involve your children in your finance by going through your bank statements, explaining your spending and how you manage your account. Ask them to help establish where costs could be cut. Make it fun if you can by getting them to design their own bank statement or account, and how they would use this.
2. Set a savings goal
Get your children to start savings towards something they want - such as a new game or toy. Ask them to calculate how much they will need to save each week or month, and for how long, to meet the cost. This could help build a valuable savings habit that will potentially build their future wealth, and also their appreciation of the cost of things.
3. Lead by example
You could demonstrate the value of regular savings by opening an account on their behalf.
For example, you can put up to £9,000 into a Junior ISA (JISA) in the 2020/21 tax year - compared to the previous £4,368. You can demonstrate that the sooner you start, the bigger the potential pot your child will have when they are 18. This could be a handy way of explaining how savings build over time.
Children can also open a standard ISA account from the age of 16, into which they can save up to £20,000 each tax year to benefit from tax-free interest and growth. On top of the JISA limit, this means they could save up to £29,000 a year without paying any tax!
4. Give jobs a just reward
Boost their pocket money if they do chores around the home, such as tidying, ironing or cleaning the kitchen. This will help you during a difficult time and provide money that can be put towards their savings goal. The harder they work, the greater the rewards - and the sense of achievement.
5. Pay bonuses - and consider deductions
If tasks are completed without prompting, pay a small bonus. Conversely, if tasks aren't completed successfully, consider a deduction. Consider a monthly statement to show their earnings, and how these have accumulated.
6. Free online resources
There are plenty of free online resources. For example, if your children are a little older, the Open University offers a course on managing money for young adults which can be done at home. This can be used for the Duke of Edinburgh Award skills development - a worthwhile way to spend time during lockdown.
Elsewhere, the Money Advice Service has plenty of other tips for teaching children about money, alongside a wealth of resources.
Need advice for your own finances?
If you're in need of personal wealth and money management, give us a call on 0121 667 3882 or email hello@informaccounting.co.uk and we can refer you to our expert financial planning partners.