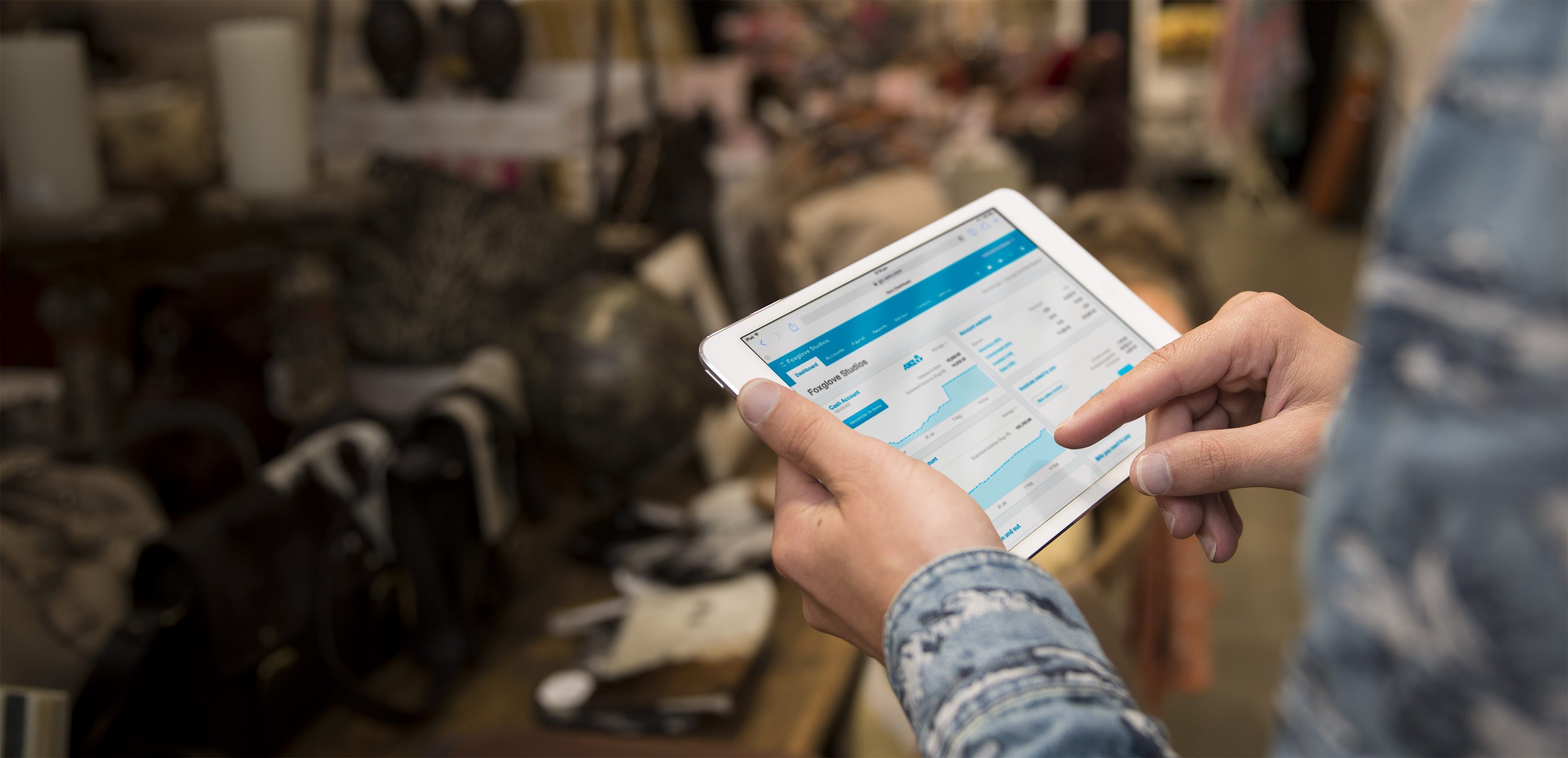 With Xero, a simple experience is a beautiful experience. Xero are simplifying the navigation within your account to make sure that everyone can get on with daily tasks easily and efficiently.
These improvements are based on research and testing with lots of people, including accountants, bookkeepers and small business users, plus those brand new to Xero. This is the just the first step in making the navigation more flexible and useable.
This video highlights the improvements:
Here's a closer look
When the new navigation is available, you'll see a few things have moved and there are new headings, but everything you know and love about Xero is still here.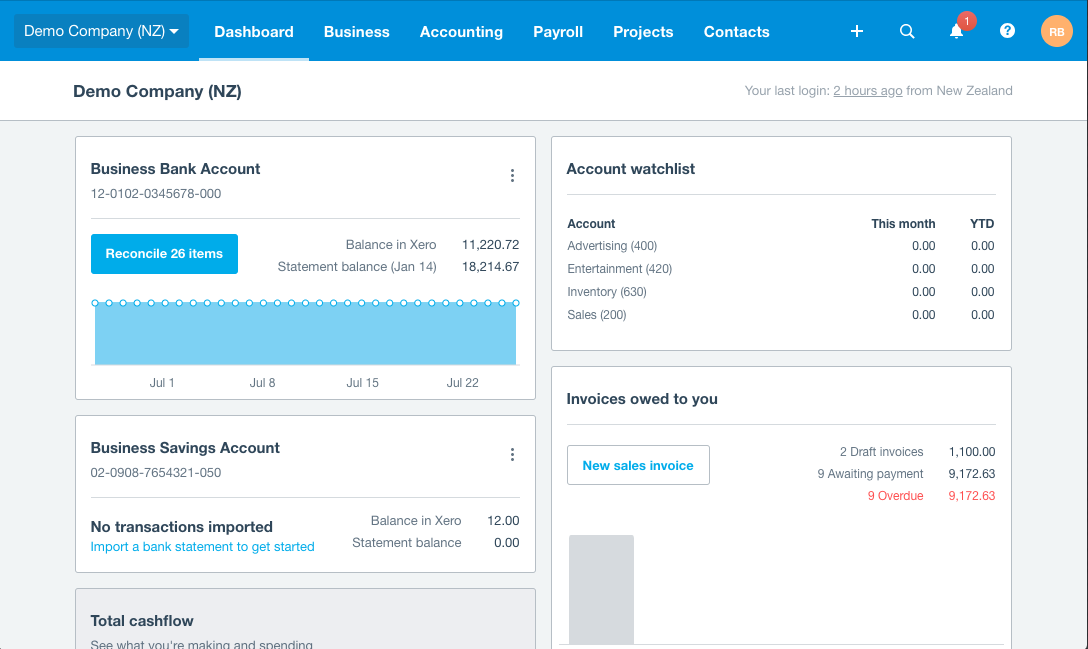 New Business and Accounting menus
Everyday tasks have now been grouped more logically. The Business menu holds the tools that most small business use, like invoicing, bills and expense claims. If you're are looking for 'Inventory', it's now called 'Products and services' to better describe the information that recorded here.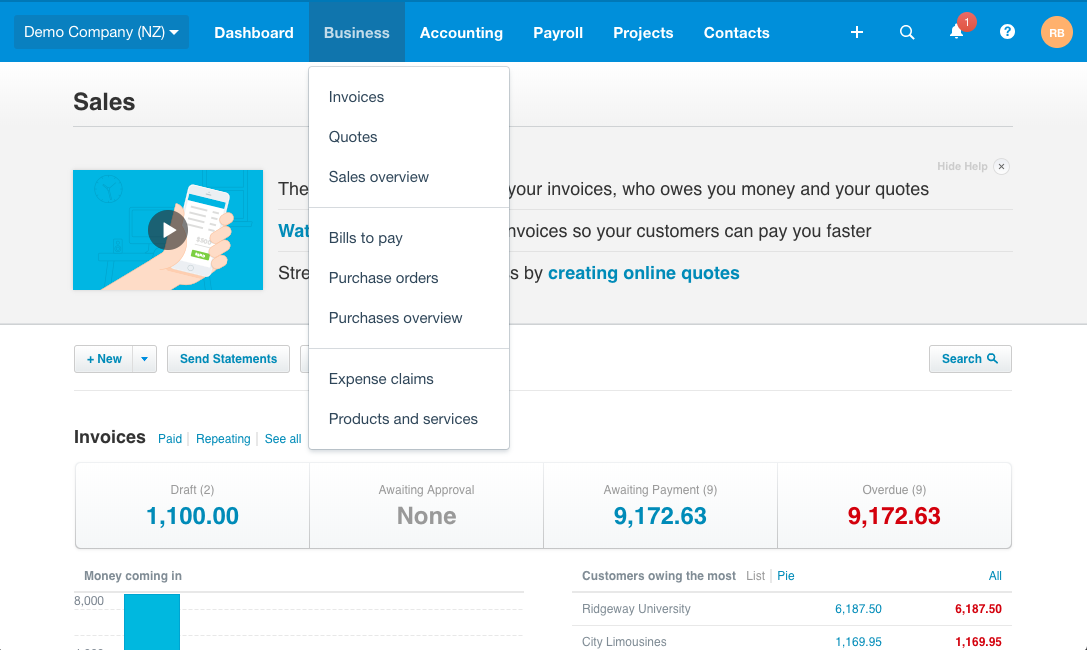 The Accounting menu leads to the advisor and compliance items, including bank accounts, reports and advanced tools and settings such as chart of accounts, find and recode, and manual journals.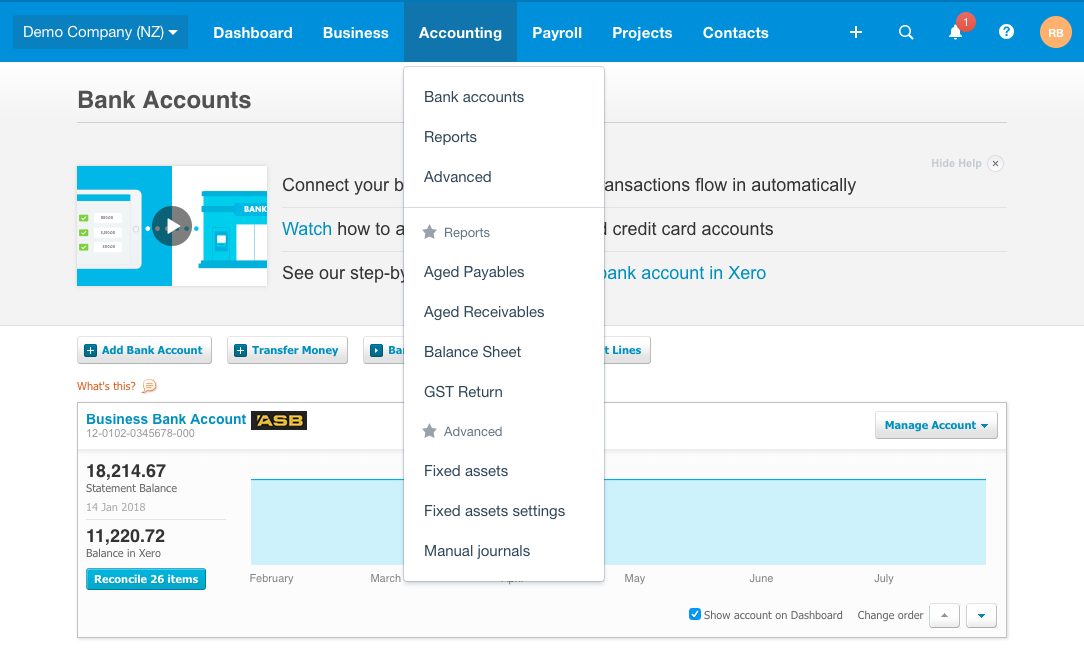 You'll find that most of your 'Favourites' now sit under the Accounting menu. Certain items related to an organisation that you may have favourited previously are now accessible from 'Settings' within the organisation menu (see below).
If you haven't 'favourited' a report or tool before, it's a great way to customise Xero so you can get to what you need fast. To create a favourite, just click a star on a report, or on a tool or setting within 'Advanced accounting' and that item will appear in your Favourites.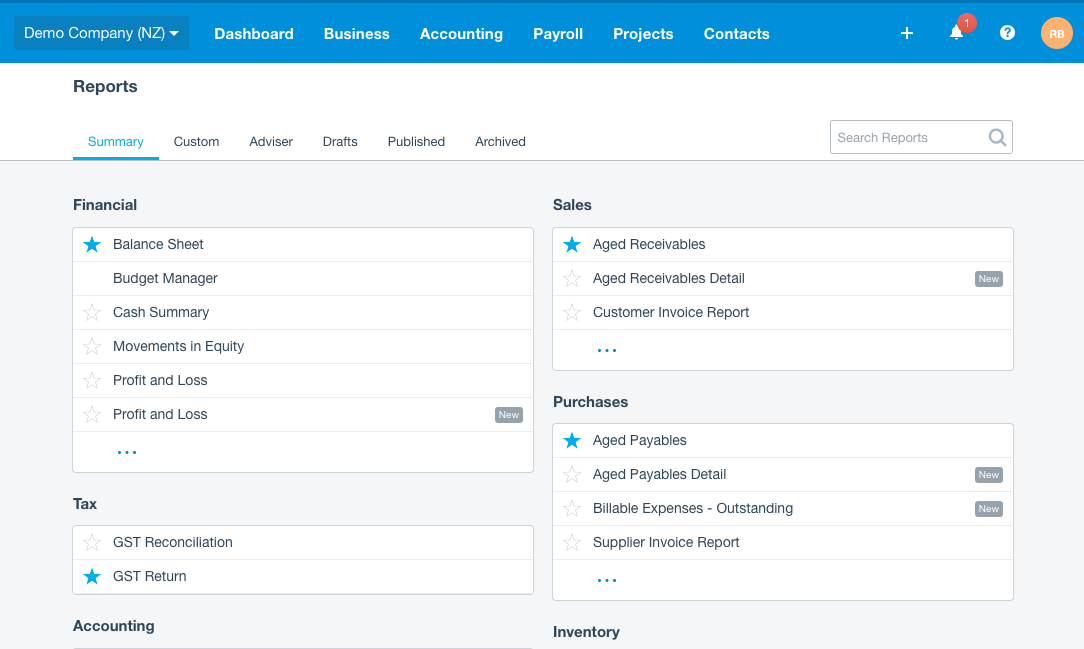 All organisation info is now in one place
The top left of the navigation bar now features your organisation menu. If you have access to more than one organisation, you can switch between them easily or find them with a search. You'll notice that 'Files' and business 'Settings' have moved here to keep everything related to an organisation in one place.
Under the new 'Do more with Xero' section, an organisation will be able to connect to third-party apps in the 'App marketplace', or to features like Xero Payroll and Xero Projects.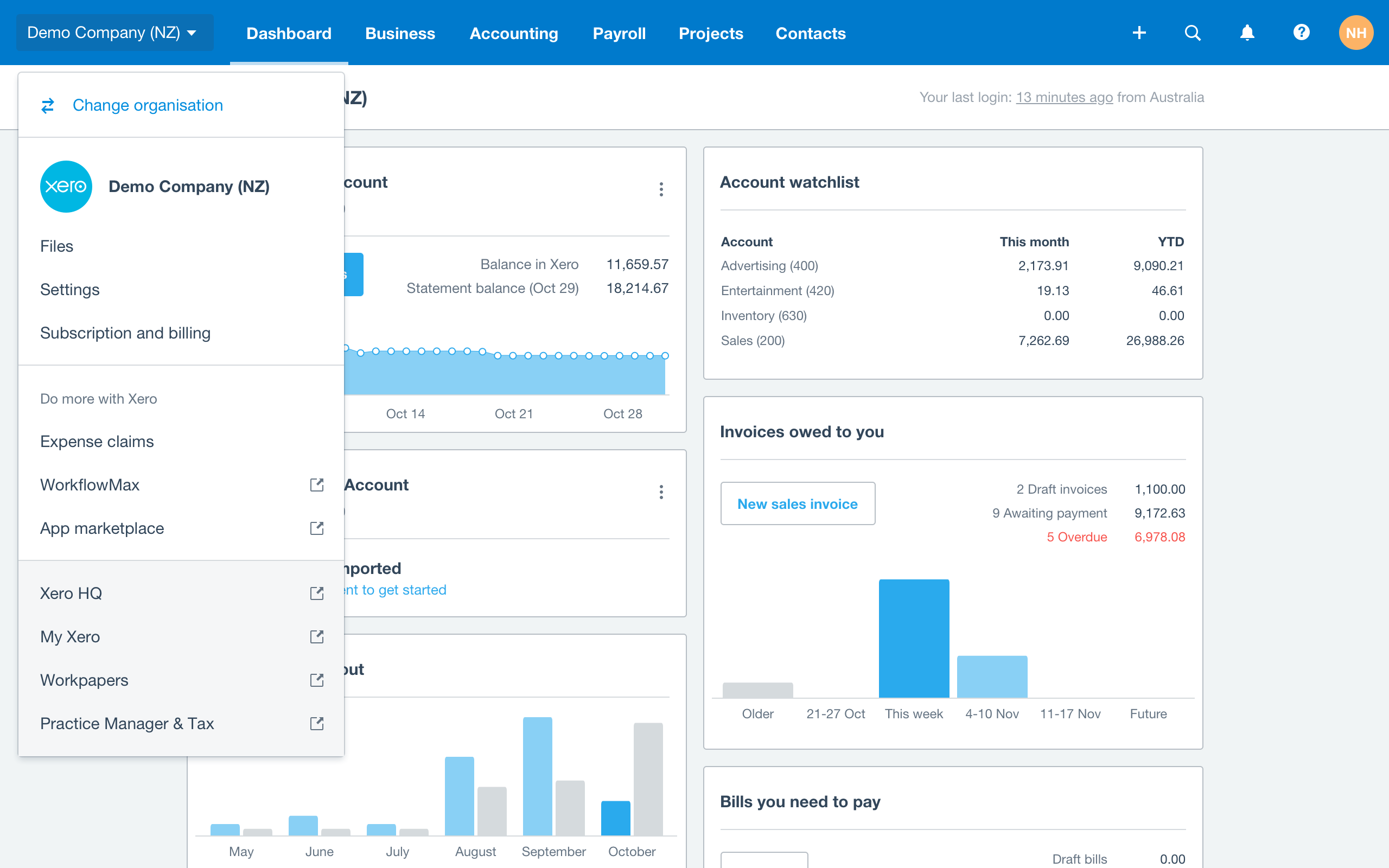 New search shortcut will save you time
To get to areas of Xero even faster, click the forward slash (/) and the search box will open. Then type a single letter to get to popular tasks. For instance 'i' lets you access all invoices and 'b' leads to all bills. Here are the keyboard shortcuts:
a = bank accounts
b = bills
c = contacts
d = dashboard
e = employees
i = invoices
p = purchase orders
q = quotes
r = reports
There are additional shortcuts for jumping to commonly viewed screens, or to add new items in Xero.
If you would like to find out more information about Xero and obtain a no obligation quote, please contact Sian Kelly on 0121 667 3882 or email hello@informaccounting.co.uk.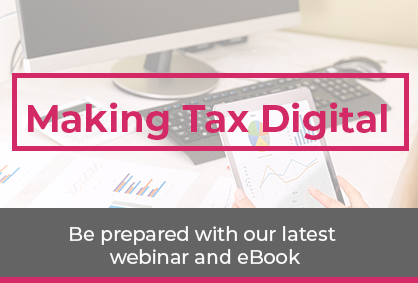 Read more of Inform's tax blogs: