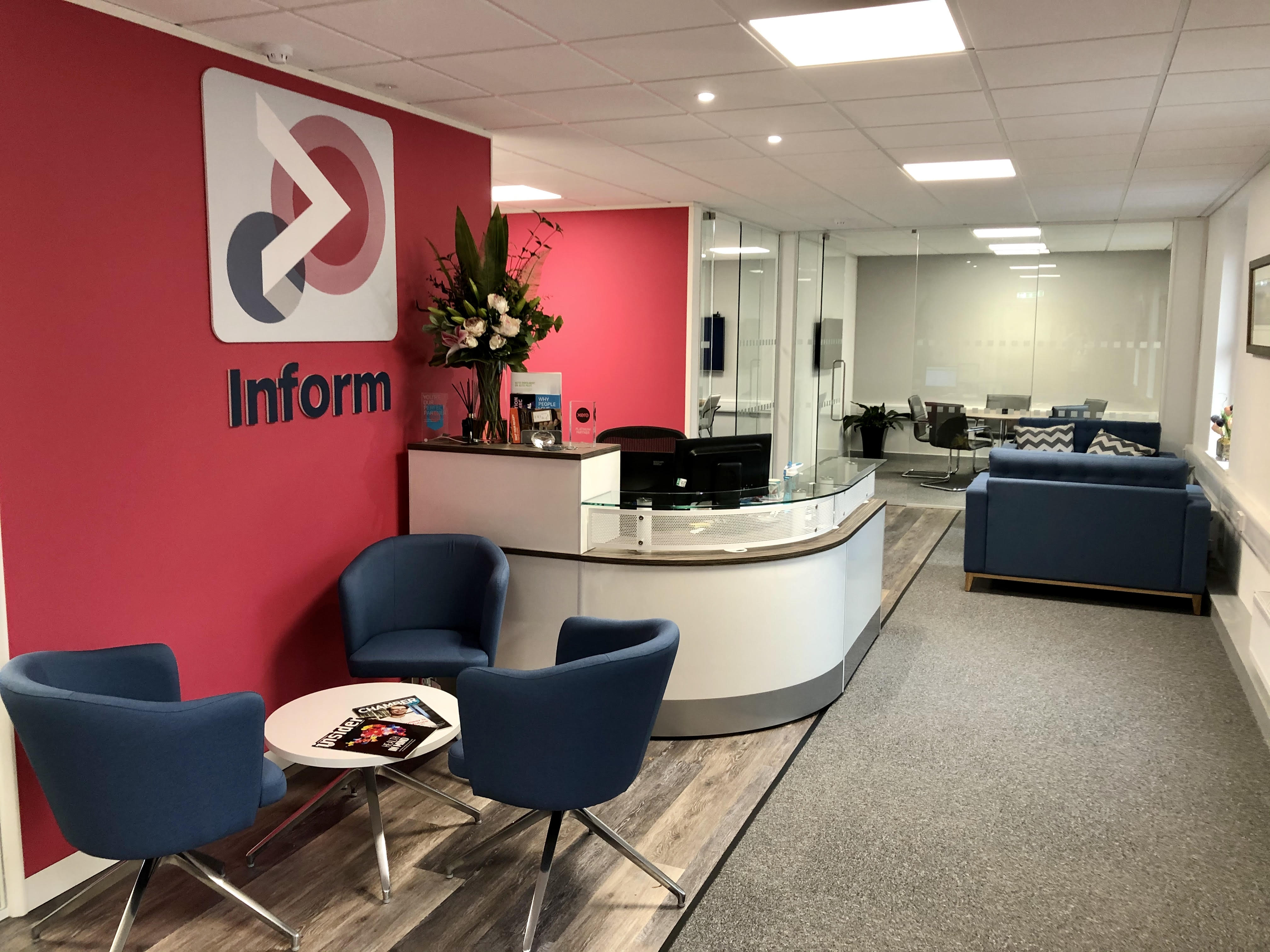 To paraphrase the classic saying; "new year, new Inform" - although in truth we haven't changed that much!
A few new faces perhaps, but the same high standard of work and client care as always.
As many of you know we scaled up our office back in March last year and we just wanted to share with you what we've been up to since then. We've had lots of refurbishment work done by the great team over at Connect PDI to create a truly fantastic new office space that matches our value of providing excellent client service.
Some amazing work from Guardian Glazing Films has completely changed the view from the back of the office (as seen below) - a much needed improvement indeed!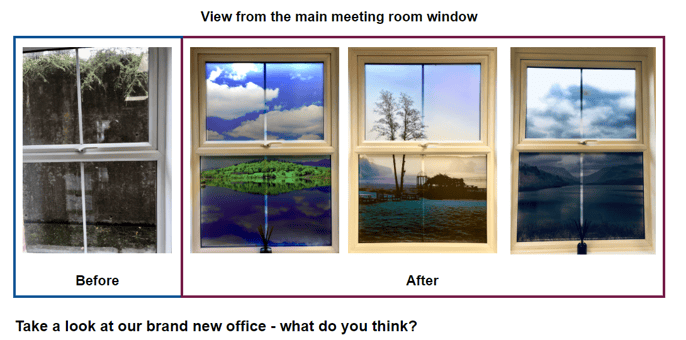 In other news…
It's great to see the Sutton Coldfield Chamber of Commerce's Kate Hale driving change in local businesses to become more environmentally conscious and eco-friendly.
Of course, for those of you in the know, we have supported the eco-trend for many years, using technology and apps like Xero and Receipt Bank to ensure we have kept our pledge to be a paperless accounting firm since our inception in 2012.