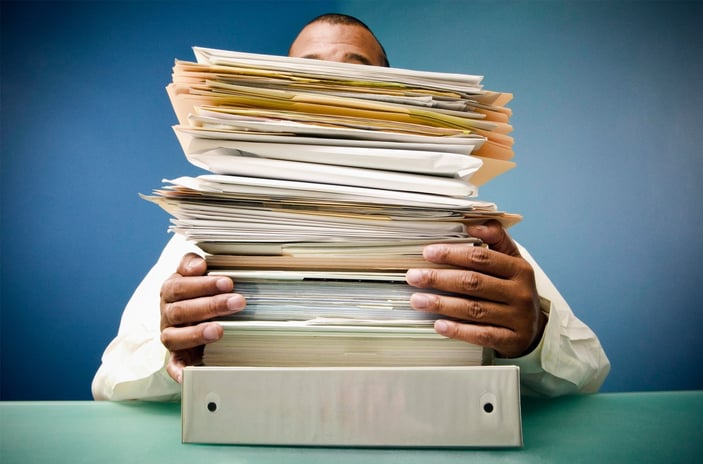 Although most entrepreneurs recognise the importance of careful financial management, few want to spend their time dealing with numbers. Unfortunately, not keeping a close eye on your income and expenses can be very costly for a business.
Here are four of the most common bookkeeping pitfalls, and some simple tips for getting back on track.
1. Mixing business and personal
All too often, entrepreneurs adopt a "buy now, sort later" approach to expenses, using the same credit card for personal and professional purchases. At the end of the month, they're left poring over statements, trying to sort things out. Mixing business and personal expenses costs extra hours of bookkeeping each month, and muddies your overall financial picture.

Avoid this pitfall by using a separate credit card and bank account for business, and being disciplined about separating expenditures.
2. Neglecting to track reimbursable expenses
Receipt-tracking is a necessary part of business ownership. You need to keep track of receipts to understand spending patterns and effectively manage your company's finances. And if you want to claim deductions at tax time, you'll need to submit receipts along with your tax return.

But far too many business owners take a haphazard approach to collecting and organising receipts—especially while on-the-go, where a whopping 50% of their expenses are generated. Get the deductions you deserve and simplify tax prep by using an expense-tracking app. Options like Receipt Bank Expensify and BizXpenseTracker can record mileage and other expenditures, as well as generate expense reports. Plus, many of these apps sync seamlessly with your business bank account and accounting software.

3. Not taking advantage of technology

Are you still relying on manual accounting methods? While basic spreadsheet tools can get the job done, they leave the door wide open for human error. One mortgage loan giant, once uncovered an error close to to £1 billion on their Excel spreadsheet, citing "honest mistake" as the cause.
What's more, manual methods simply can't match the technological benefits offered by software like Xero. These systems track invoicing, link with your credit card and business account, organize expenses, and generate insightful financial reports.
4. Not keeping accounts up to date
Let's be frank. Most business owners don't look forward to that weekly appointment with "the books." In fact, many entrepreneurs cite bookkeeping as their most dreaded responsibility and will find a host of reasons to avoid it.
Any of this sound familiar? With Inform book- keeping is easy and instant, you can send us your files quickly and simply via dropbox, submit receipts with breath-taking ease via Receipt Bank, and entirely automate a paper trail that might otherwise have jeopardised a small forest. By letting us help you with your book-keeping as well as your end of year accounts, we'll be able to work more efficiently and pass cost savings on to you. More obviously, by outsourcing your book-keeping, you could potentially lose a part or full-time salary from your payroll too.
If you'd like to find out more benefits of our book-keeping service, just give us a call and we'll fill you in on the details.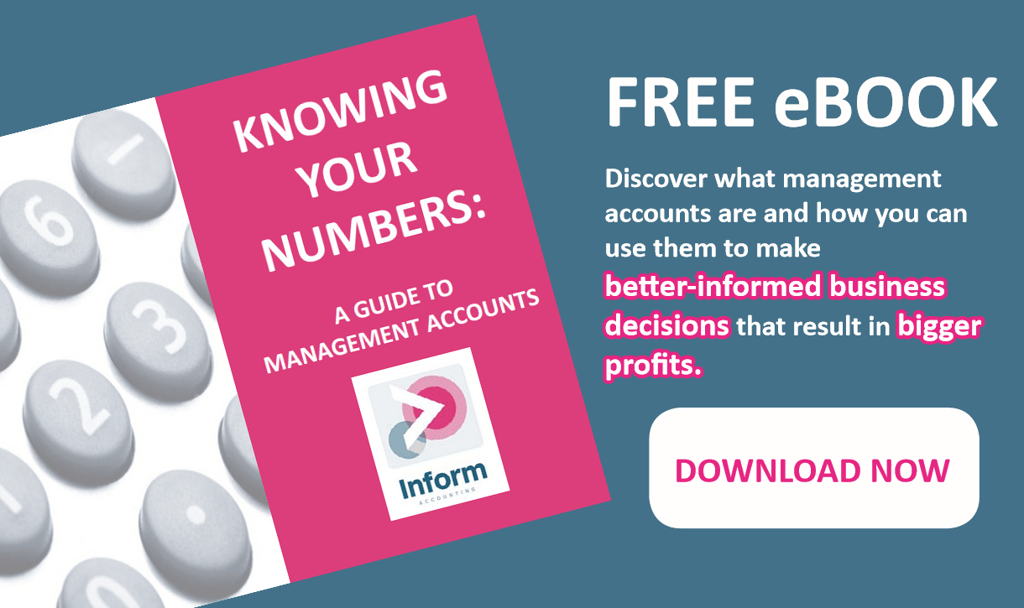 You may find these blogs of interest too:
Difference between net profit and gross profit (why neither matter unless you get paid)
Main causes of stress for business owners and how to counter them
3 reasons recurring revenue is a good idea
Four ways to top up your turnover