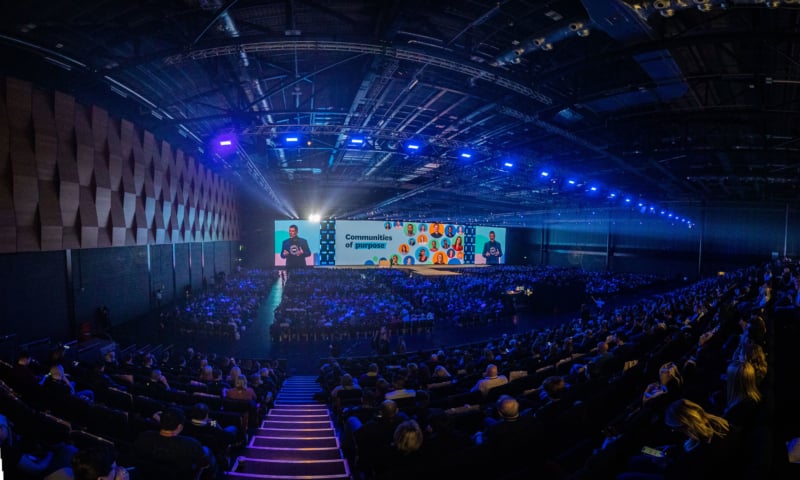 Always keen to keep our fingers on the pulse of the accounting industry, we've not long returned from a couple of days at Xerocon - the annual Xero get-together in London.
As ever, there were some great new developments announced for the platform, and some intriguing insights shared on the industry in general.
We'll spare you all the accountant talk though, and cut straight to the chase. Here are the key takeaways that will affect you, as a business owner and Xero client…
New cash flow apps
You've heard us say many a time that 'cash flow is king' - and it was certainly given the royal treatment at Xerocon.
With 28% of Britain's small businesses finding cash flow management a key challenge, Xero has responded by introducing two new applications designed to provide a clearer view on business finances.
The new Short-Term Cash Flow tool offers a dashboard-style report of business performance measures, as well as comparisons with previous periods.
It simplifies key financial metrics like year-on-year revenue, cost of goods sold and debtor days into a series of charts and tables - all presented on one single page for a clear, concise view.
Xero also announced its new Business Snapshot app, which provides a visual projection of the business' bank balance one week or one month into the future.
Designed to show the impact of existing bills and invoices at a glance, Xero say it will help small business "make decisions on immediate issues".
New Xero badges
With the fresh focus on cash flow comes a new Xero badge too. For the uninitiated, Xero badges are accreditations which help you to find an accountant that specialises in a certain discipline.
We're proud to say that no sooner has the Cash Flow badge been released than we've completed the course - we're now officially Xero approved cash flow advisors!
Two further badges were introduced too. The 'Xero Tax' and 'Cloud Integrator' accreditations will both be available from next year.
'Pay with TransferWise' set for launch
Alongside the new cashflow apps and badges, Xero announced a real game-changer in the form of its new bill payment solution, 'Pay with TransferWise'.
Set to be introduced in BETA version by February 2020, it enables you to pay suppliers through Xero using your preferred bank account - and saves you time by allowing multiple bills to be cleared in one transaction.
Making the most of the new open banking movement, it promises to deliver a seamless, more efficient accounts payable process - and in the lead up to go-live, Xero are still looking to streamline the process even further.
Watch this space for updates before the final version drops.
Xero Expenses goes the extra mile
There was also good news at Xerocon for users of the Xero Expenses add-on.
The module, which is widely used to capture, track and manage business expenses, has now added simpler mileage claims functionality.
Previously, mileage claims could only be made by using integrated third-party apps like Tripcatcher. The feature now comes built-in as standard, making life a little bit easier for all.
Catching up with funding friends
In between all the big Xero announcements, it was great to catch up with our old friends at IWOCA, and renew connections with other leading lenders like Satago.
These funding providers have a big role to play in the growth of small businesses today, and indeed there are new providers coming into the market all the time.
One such funding option - esme - is backed by NatWest. The lender offers unsecured business loans of up to £250,000, allowing businesses to borrow the sum across a term of between 1 and 5 years.
Like IWOCA, it promises no early repayment charges and instant decisions that sees funds hit your account within 24 hours of application. However, unlike IWOCA, it doesn't currently link up with Xero.
One last thing we learned…
According to the number crunchers at Xero, 39% of business owners are actively looking for a new business advisor.
If that's you, and you want to find out how Inform can help you boost your business, just give us a call on 0121 667 3882 or email us at hello@informaccounting.co.uk