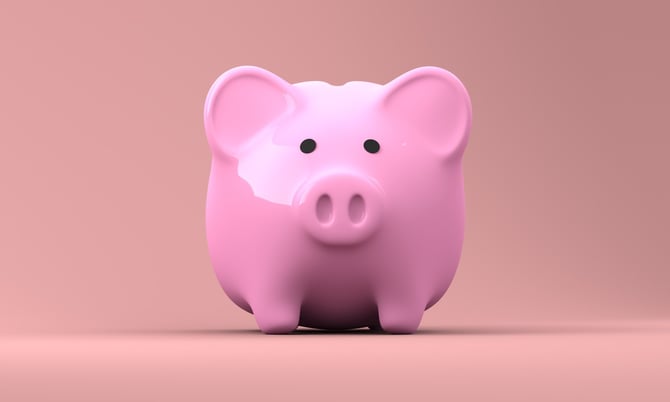 Over the last week, the government has announced some new initiatives in an aim to provide additional loan support small businesses and those most affected by the crisis.
Funding Circle, one of the UK's leading alternative lenders has also recently announced that is has been approved as a CBILS accredited lender.
Here we explain the new government loan schemes, and how CBILS works through Funding Options.
Bounce back loans make a star entrance
Applications open today for the Government's Bounce Back Loan Scheme (BBLS) which offers small businesses loans of up to up to 25 per cent of a company's turnover (up to £50,000).
Scheme basics:
Borrow from £2,000 to £50,000
100% government-backed guarantee
Interest AND capital repayments covered for the first 12 months
Fixed 2.5% interest rate
Up to 6 year terms
You can refinance CBILS if the balance is below £50,000 (unknown yet if you can refinance part of a CBILS loan greater than £50k)
Simple standardised online application form consisting of just 7 questions
Available Lenders
The first accredited lenders of the scheme have been announced, and include:
Other lenders may be approved and added to this list at a later date. As at the scheme's launch on 4th May, these are the currently approved lenders.
Eligibility criteria
Businesses from all sectors* can apply for a facility. The business must self-certify to its lender the following:
Confirm it is UK-based in its business activity, and established by 1 March 2020
Confirm it has been adversely impacted by the Coronavirus (Covid-19)
Confirm it is not currently using a government-backed Coronavirus loan scheme (unless using BBLS to refinance a whole facility)
Confirm it is not in bankruptcy, liquidation or undergoing debt restructuring
*Credit institutions (falling within the remit of the Bank Recovery and Resolution Directive), public sector bodies, a state -funded primary or secondary schools and insurance companies are not eligible to apply.
How to apply
Businesses will be required to fill in a short online application form on their lender's website, which self-certifies whether they are eligible for a Bounce Back Loan facility. Eligible companies will be subject to standard customer fraud, Anti-Money Laundering (AML) and Know Your Customer (KYC) checks. Some State aid restrictions may apply to applications.
Link to the application forms of the available lenders can be found at the end of this blog.
More information about the new Bounce Back Loan Scheme can be found on the British Business Bank website.
Funding Circle open for CBILS
Key features of the loan as outlined by Funding Circle are:
£10,000 - £250,000
Terms of 2 to 5 years
No application or early settlement fees payable by borrower
Borrowers get 12-month repayment AND interest holiday
Borrow at rates between 1.4%-8.9% APR
No personal guarantee required
No early repayment penalties
Decision typically in 24 hours
Initial qualifying criteria:
UK-based business that's been adversely affected by coronavirus
Turnover of up to £45m
3 years of trading history
Over 50% of turnover from trading activity
Loan is for business purposes
Loan primarily for trading in the UK
Application requirements
Broker checks CBILS eligibility
6-months bank statements
2 years accounts
Funding with Fluidly
We've partnered with Fluidly to offer our clients a simple funding search tool, and direct advice line. Just click on the link below to get started with your application!
If you need any support with your funding application, you can contact James Bryce-Lind, our Funding Manager over at Fluidly who will be more than happy to support you through the application process and discuss your options.
You can contact James on:
T: 020 3510 8122
E: james.brycelind@fluidly.com
Extra funding for small businesses
A new £617m fund to help businesses with under 50 employees who had been excluded from previous coronavirus support measures has been welcomed by business leaders.
The grants are aimed at small businesses with ongoing property costs and will be administered by local authorities, business secretary Alok Sharma and Simon Clarke, minister for regional growth and local Government, Simon Clarke announced.
Grants of £25,000, £10,000 or any discretionary amount under £10,000 will be available to small firms that have demonstrably been impacted by Covid-19 but cannot access the small business grants previously made available to those who pay business rates.
While local authorities will be able to use their discretion when allocating the funds, they have been asked to prioritise businesses in shared spaces, regular market traders, small charity properties and bed and breakfasts that pay council tax rather than business rates.
Bounce Back Loan Scheme accredited lenders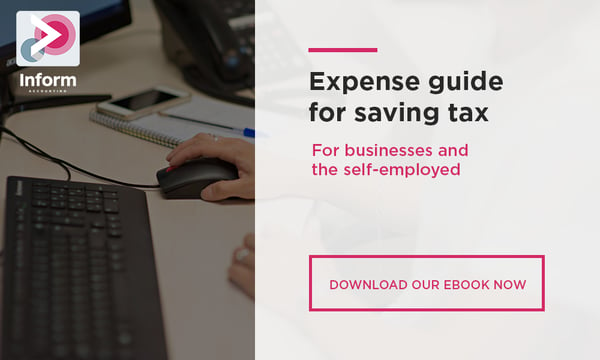 Read more of Inform's tax blogs:
Live page: Accounting advice during business disruption
It's that wonderful time of the year...for fraudsters to pray on taxpayers!
Paying yourself a salary: What are the most tax efficient options for limited company owners?
Four key cashflow issues that could cripple your business (and how to avoid them)...