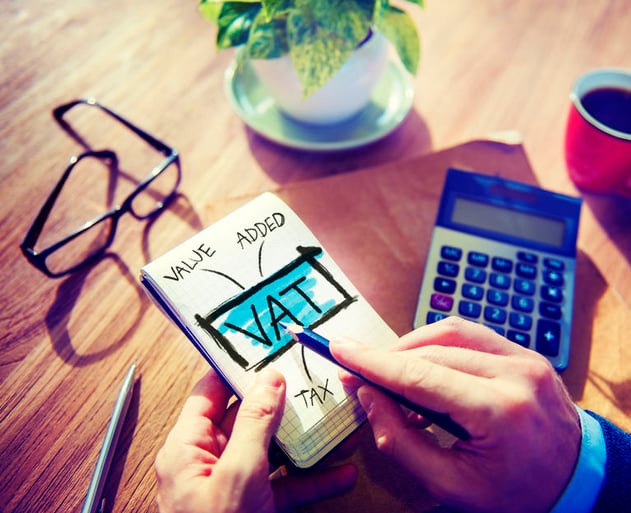 Making a mistake in your VAT return is easily done. Maybe you missed something out accidentally or added up some figures wrongly. However, should this happen and you discover that you have made a mistake in a return which you have already filed, don't panic – it is easy to put things right. Providing the errors meet certain conditions, you do not need to tell HMRC about them – you can simply correct them by adjusting your next VAT return.
Adjustment conditions
You can adjust your current VAT return to correct errors on past returns as long as the errors:
are below the reporting threshold;

are

not

deliberate; and

relate to an accounting period that ended less than four years ago.
Reporting threshold
The reporting threshold, which applies to net errors, is £10,000. Net errors that are not more than £10,000 (and which satisfy the other adjustment conditions) can be corrected by adjusting the next VAT return. Errors of more than £10,000 (up to a maximum of £50,000) can also be adjusted via the next VAT return if the error is not more than 1% of the box 6 figure (total value of sales and all other outputs excluding any VAT).
Errors that exceed the reporting threshold must be reported to HMRC. They cannot be corrected by adjusting the next return.
Making the adjustment
Making the adjustment is simple – you just need to:
add the net value to box 1 for tax due to HMRC; or

add the net value to box 4 for tax due to you.
You must also keep details of the nature of the error and the date that it occurred. Your own VAT must also be corrected.
Example
Richard is a landscape gardener. He is VAT registered and submits returns quarterly. In December 2017, he discovers when preparing his year-end accounts that he has recorded a purchase invoice for £2,400 plus VAT twice, once in January 2017 and once in February 2017. As a result, he has over-claimed VAT of £480 in the quarter to 28 February 2017. At the time that the error is discovered, his next VAT is the quarter to 28 February 2018. As the error was not deliberate, within the last four years and within the reporting threshold, he can correct it in that return. Before adjusting for the error, the box 1 figure for the period (VAT due for the period on sales and other outputs) was £5,360. He needs to increase the box 1 figure by £480 to pay back the amount reclaimed in the earlier return in error. His adjusted box 1 figure is therefore £5,840 (£5,360 + £480).
Reportable errors
Not all errors can be corrected by adjusting the VAT return. Errors which are above the reporting threshold, made more than four years ago or which are deliberate need to be notified to HMRC. This can be done by notifying HMRC's VAT error correction team (see here for contact details), either on form VAT652 or by letter.
Where the error arose as a result of careless or dishonest behaviour, interest or penalties may be charged.
Inform are here to help you so please contact us if you need further information on this or any other tax related matters.