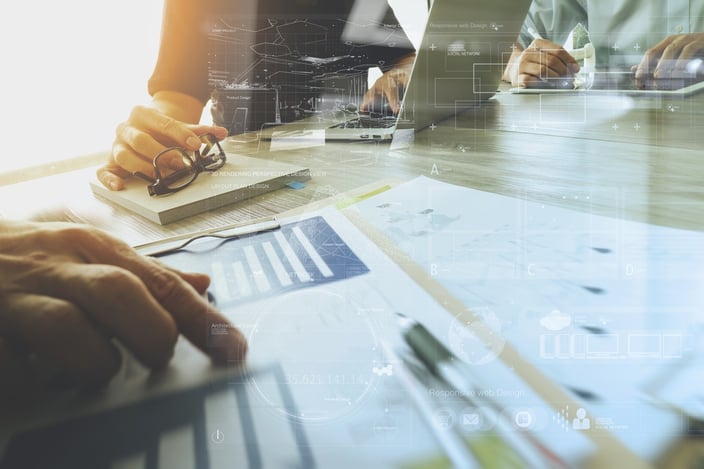 Working in a creative agency, you've probably wondered on more than one occasion if you're charging your clients enough. But the more pertinent question might be, are you charging them in the right way?
Most agencies (and freelancers for that matter) charge clients using one of two pricing models: Either charging an hourly rate for your work and totting up a total at the end of the project, or quoting a fixed fee up-front based on an estimation of the number of hours involved.
Both models are, dare we say it, a little flawed.
Pricing problems
Quoting up-front based on a time estimate effectively sees you racing against the clock to maximise project profit - which can have a negative impact on the quality of your work. And of course, there's still the danger that the job takes longer than you anticipated, and you end up losing more money than you make.
Charge by the hour, and you're faced with a different set of problems. Firstly, there's a real responsibility for accurate record-keeping - secondly, there's the potential for a 'how much?!' moment when you present the client with their bill.
After all, regardless of the time you've spent on the project, your client may not always perceive the results as being value for money. Which brings us neatly to your third pricing option…
Value-based pricing
How creative agencies can move to a value-based pricing model
Adopting a value-based pricing model, you'll still give your clients a fixed-fee quote up front. But the fee won't be based on a time estimate - it'll be based on how much value your work will bring to your client's business.
This gives you great flexibility with your price points, and enables you to charge every client and project based on its individual merits. It also brings you the freedom to create your very best work without the clock-watching.
Perhaps most importantly though, it unlocks the potential for bigger pay days. If your client is an estate agent selling high-value homes, for instance, and you can produce a creative campaign that helps to sell several properties, the value of your work to your client is huge.
Putting a price on value
There's an obvious question here. In advance of doing the work and presenting the results, how do you know just how valuable your work will be? The answer lies in speaking to (and listening to) your client.
Before pricing a project, sit down with your client and get to know their business goals. Their marketplace. The objective of the project and what they hope to achieve with your creative.
Working collaboratively, you and your client can reach a figure that both parties agree represents the true value of the project.
To discuss the pricing models discussed here or for more advice on pricing feel free to give us a call to see how our expertise in the creative sector can help you and your business.