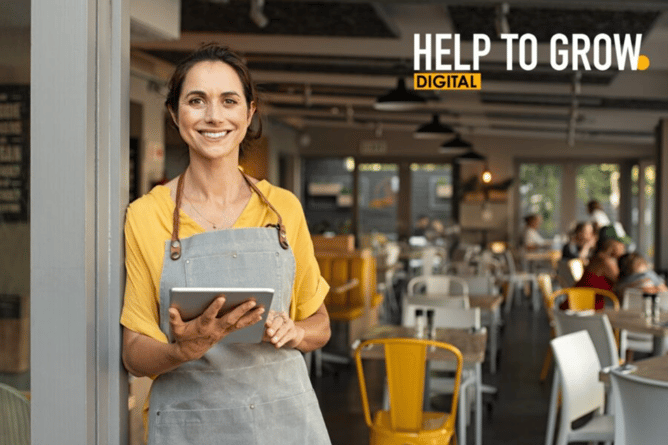 The Government has launched two new business support programmes, designed to enhance the skills of business owners and managers, and to increase the adoption of digital technology in businesses across the UK.
Help to Grow: Digital
Help to Grow: Digital is a new UK-wide scheme to help small and medium size businesses (SMEs) adopt digital technologies that are proven to increase productivity.
From December 2021, the scheme will offer SMEs free and impartial advice on how technology can help their business. A new online platform will be set up to help them to:
identify their digital technology needs
assess technology purchasing options
implement new technologies in their operations
Eligible businesses will also be able claim a voucher covering up to 50% of the costs of approved digital software, up to a maximum of £5,000.
These vouchers are expected to be available for software that helps businesses:
build customer relationships and increase sales
make the most of selling online
manage their accounts and finances digitally
The voucher will be available to UK businesses that:
are registered at Companies House
employ between 5 and 249 employees
have been trading for more than 12 months
are purchasing the approved software for the first time
Find out more information about the scheme here.
Help to Grow: Management Course
Join 30,000 senior leaders taking part in a practical management training programme, developed in collaboration with industry and delivered by world-class business schools, accredited by the Small Business Charter.
The Help to Grow: Management Course supports senior managers of small and medium sized businesses to boost their business's performance, resilience, and long-term growth.
The 12-week programme is designed to be taken alongside full-time work through a combination of online sessions and face-to-face learning. The cost to attend is also 90% funded by the Government.
The in-depth high quality curriculum will support you to build your capabilities in leadership, innovation, digital adoption, employee engagement, marketing, responsible business, and financial management. By the end of the programme you will develop a business growth plan to help you lead your business to release its potential.
Find out more information about the course here.