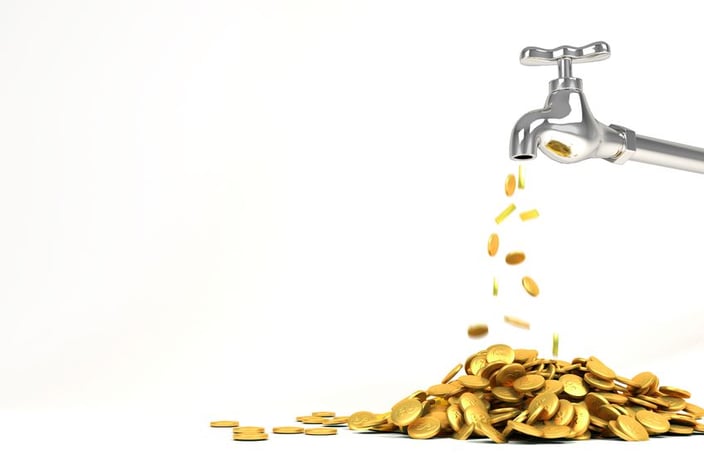 You might recall a recent blog post in which we highlighted 'the difference between cashflow and profitability'. In it, we identified some of the ways in which you can tackle cash-flow problems and get money into your business faster. But there's one secret left up our sleeve - invoice funding.
Invoice funding sees a third party buy your unpaid invoices from you for a small fee, putting money into your business straight away so you don't have to wait until your client pays up.
The third party in question here is Satago - a fully integrated, all-in-one cash-flow solution that plugs seamlessly into your Xero accounts.
As a short-term cash-flow saviour, Satago has one major advantage over traditional banking facility. You're not tied to any contract, and there's no set-up or monthly charge to pay - you just use it as and when. Ideal, given that you might only ever need to use it for one invoice ever!
It can literally be a life-saver for the small business, particularly if payment terms with your clients or customers mean you might normally wait up to 60 days before the cash comes in.
How Satago works

There are three key elements to Satago. Credit Reporting, Invoice Finance, and Invoice CRM Reminders.
The Credit Reporting facility enables you to better understand the credit risk of your sales ledger, enabling you to check your clients' credit score before you do business, and monitor it on an ongoing basis. When there are any significant changes in your customers' 'credit health', Satago will flag up the issue for you.
The Invoice CRM feature, meanwhile, allows you to customise and automate email reminders, taking the hard work out of chasing your invoices.
The Invoice Finance side of things we've already highlighted - but let's take a look in more detail at how it works.
Selling your unpaid invoices to Satago
Let's say you have an unpaid invoice to the value of £5,000. Payment is due in a few weeks time, but you have bills to pay in the meantime that you just can't afford.
Satago will buy the invoice from you, advancing up to 85% of the invoice's value immediately. That's £4,250 in your account within as little as 90 minutes. The remainder, minus a small fee, will be paid to you when your client pays the invoice.
Typically, the fee is around 2-3% of the invoice value, but that can be a small price to pay for the short-term solvency. (Please note, the maximum amount is £20,000 at any given time.)
Especially given that Satago will even buy overdue invoices (saving you the hassle and time-cost of chasing these yourself) - and the fact that you also receive Debtor Protection in case your customer can't pay.
At Inform, we're now using Satago in conjunction with Xero for a number of our clients. If you'd like to know more about Satago and invoice funding, just give us a call or drop us an email.
You may find these blogs of interest too:
The difference between cash flow and profitability
Starting a successful business