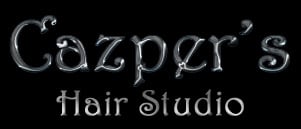 With everything that has been happening in the world over the last few months, and the shadow of doom and gloom finally lifting, it's important to take a step back and reflect on how you reacted to the changes.
As accountants, we've had a lot of new regulations thrown our way, but we've tried to keep all our clients up to date with all the changes every step of the way.
A moment that made us reflect recently was when we received a card from one of our clients Cazper's Hair Studio thanking the team for their hard work and support throughout the pandemic.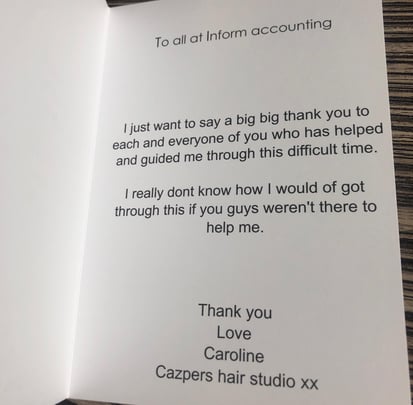 We caught up with Caroline Wright, Owner of Cazper's, who said;
"They are a fantastic team and nothing is too much trouble. Inform Accounting has helped and guided me through this difficult time, I couldn't have got through this if it wasn't for them. Thank you all very much."
It's times like these that confirm our practice ethos in adding value for all clients, no matter how big or small!
Want to find out more?
If you're interested in finding out how we can help your business, get in contact with us today on (0121) 667 3882 or send an email to hello@informaccounting.co.uk.
Read more of Inform's case studies: