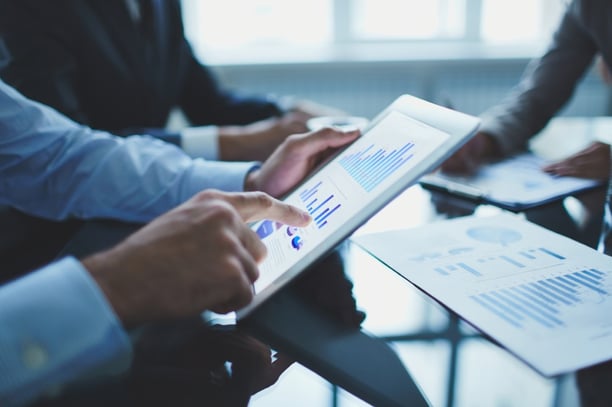 Segways, astroturf and table-tennis tables - just a few of the quirky things that have caught our eye in the offices of creative agencies. The creative industry is all about standing out, and these uber-cool additions to the workplace are a physical representation of the 'outside the box' mindset.
But the truth is, the best-performing digital and design agencies don't just find their profits by looking outside the box, they do it by looking inside the business - keeping a close eye on their finances through regular
management accounts.
Management accounts are a set of financial statements prepared every month or quarter, giving you a clear picture of the shape your business is in. They're not mandatory, and they're for your eyes only, but they can have a big impact on your bottom line.
Pro-active v Reactive
If you run a creative agency, you're probably more passionate about social media strategies than you are about spreadsheets - and that's totally understandable!
But it means your approach to the 'serious' side of the business may well be more reactive than pro-active - chasing debts only when cash is tight, paying invoices only when chased, and ramping up your marketing activities only when work is slow. Sound familiar?
Being better organised will inevitably lead to bigger, better profits - and management accounts are the ideal way to up your game.
Compiled by your accountant (we have somebody in mind), management accounts use real-time data from your accounting software to set budgets and targets, cash-flow forecasts and KPIs, which can then be discussed via regular meetings.
The reports and recommendations that arise give you an excellent basis on which to make your business decisions - and provide the insight that allows you to plan confidently ahead for the future.
Please contact us to find out more about management accounts, or stay tuned to the blog for more information on how to get the best out of your creative agency.