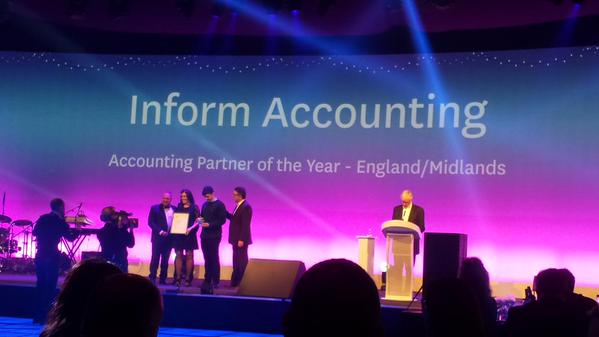 We won! Inform Accounting is thrilled to have won the Accounting Partner of the Year for the Midlands at the Xerocon Awards dinner in Battersea, London.

We've said before that all numbers being equal, we shouldn't really have any favourites. But we've definitely got a soft spot for Xero. We're the first and only Xero Gold partner in Birmingham, which means that we're experts in Xero, so you can be too in your business.

Just a reminder that Xero is an online accounting platform that allows you to deal with your business finances on the go and in real-time. It means that if you were sitting at the awards dinner tonight, you could check your cash flow just as easily as you could tweet about our win.

We're looking forward to new and exciting opportunities for you with Xero this year!

Give us a call or drop us an email to discuss how Xero Cloud Accounting could work for your business.