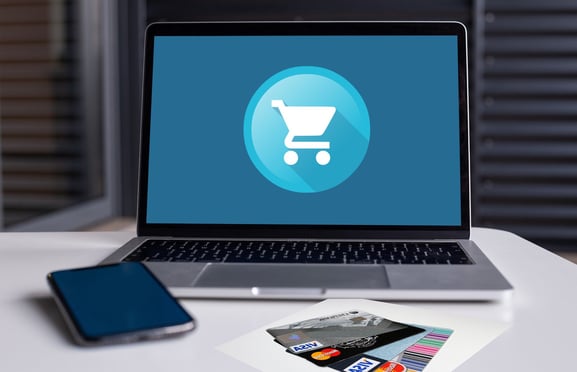 The highstreet has been declining for the last decade, and it would seem that COVID may mean the end for many independent stores that have struggled to fight through the pandemic. However, as people are told to stay at home, there has been a global surge in online sales, with many ecommerce businesses thriving.
Non-ecommerce businesses have been forced to expand their offerings, introducing online services to subsidise their revenues. The online world can be a goldmine for small businesses, allowing them to extend their reach and eliminate the restriction of location. However, it doesn't come without its own unique complications.
Whether you're a fledgling, or an established ecommerce business, or you're just venturing into the wonderful world of online, here are some reasons why you need an accountant that specialises in ecommerce...
Getting to grips with reports
Understanding your numbers is absolutely key to being successful in such a competitive marketplace. Thankfully, all the major online platforms like Amazon, Shopify and eBay have plenty of reports that you can utilise to monitor your sales, stock levels and profitability. So what's the issue?
As you'd expect, each platform has its own reports working in their own way, so if you're selling across multiple channels, this can soon become an unnecessary and unwelcome complication. But find the right accountant that understands these channels, and it's plain sailing from there on in!
Almost all of the major online platforms integrate with cloud accounting software like Xero. Your digital accountant will be able to integrate these into your accounting software so that you have real-time information right at your fingertips, allowing you to make quick and informed decisions.
Selling online can certainly be taxing
Ecommerce removes one of the biggest barriers to trade - location. With the wizardry of modern technology you can sell online to anyone, anywhere, at any time. This means you have the luxury of choosing where to store your goods, how they are delivered and everything in between, allowing you to make some big savings. Gone are the days of owning big warehouses; enter the era of fulfilment.
But don't be mistaken, it's not always sunshine and rainbows. There are a number of tax implications, namely VAT and customs duty, that you need to take into consideration. Cracking the American market in particular has considerable sales tax complications. You can read more about this in our free eBook 'How UK companies can crack the US e-commerce market'.
Additionally, making tax digital for VAT has already imposed substantial changes to the way many ecommerce businesses were operating, but the rumblings are growing ever louder. As the Government becomes more acutely aware of the potential honeypot for taxes, we can expect a crackdown on the ecommerce industry, with much stricter regulations and reporting requirements introduced.
We work with ecommerce VAT specialists to ensure you're totally compliant should the taxman decide to come knocking on your door.
Dealing with different currencies
Unless you're only offering delivery in the UK (i.e. you're only selling online to customers in the UK), you're likely making full use of your global outreach and selling to customers all over the world. This is great, but it also means that you're likely getting paid in a variety of different currencies.
You'll probably start noticing non-sterling transaction fees or exchange charges on your account, and thinking 'these are only small, what's the worry?'. Well, small holes can quickly escalate into gaping chasms if they're not managed carefully.
You can set up foreign currency accounts with your business bank, or set up an account with the likes of Transferwise. With a foreign currency account, you can hold monies in a particular currency, and use those funds to pay for relevant expenses in that currency, avoiding the cost of conversion.
Transferwise offers a multi-currency account, allowing you to receive payment in over 50 different currencies. Find out more here.
Enter the accountant...
As you can see, on the face of it ecommerce is a tempting opportunity, but don't get caught out by these common issues. Make sure your accountant has the right experience and understands the intricacies of ecommerce, so they can provide you with the right advice and support for your business.
Get in touch with us
If you're in need of an accountant with a heap of experience specialising in working with ecommerce businesses, give us a call today on (0121) 667 3882 or email us at hello@informaccounting.co.uk.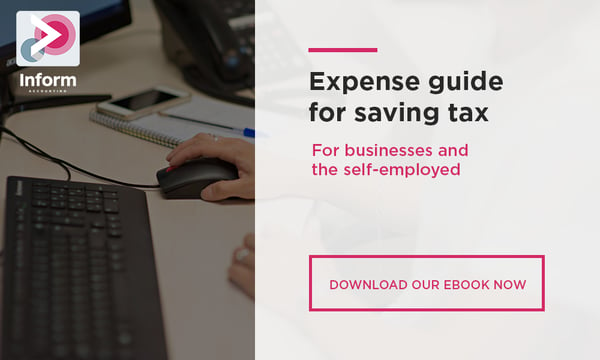 Read more of Inform's tax blogs:
Live page: Accounting advice during business disruption
It's that wonderful time of the year...for fraudsters to pray on taxpayers!
Paying yourself a salary: What are the most tax efficient options for limited company owners?
Four key cashflow issues that could cripple your business (and how to avoid them)...